[Central America]

Since the 1960s, Central America has experienced continuous waves of emigration as a result of multiple civil wars, extreme violence at the hands of organized crime groups, and environmental disasters, as well as an atmosphere of general civil, political, and economic instability created by both the governments of the region and foreign intervention. Because of increasingly hostile attitudes toward Central Americans in Mexico and the United States, migrants and asylum seekers are often forced to live in inhumane conditions only to be deported back to their home countries. Many cannot travel elsewhere, as the journey southward to countries like Brazil, Chile, and Argentina is often long and expensive. In addition, these countries, as well as closer ones like Colombia and Peru, are already struggling to accommodate refugees from Venezuela. Though the number of attempted border crossings has significantly decreased under the Covid-19 pandemic due to border shutdowns throughout the region, numbers have since begun to rise again since January of 2021. 
Where: El Salvador, Guatemala, Honduras, Nicaragua, Mexico, the United States
Population: 6.5 million (El Salvador), 17.4 million (Guatemala), 9.3 million (Honduras), 6.2 million (Nicaragua) (July 2021 est.)
Total Yearly Emigrants: 257,000 (2019)
Net Migration Rate (per 1,000 people): -5.57 (El Salvador), -1.69 (Guatemala), -1.35 (Honduras), -2.27 (Nicaragua) (2021 est.)
Poverty Rate: 29.2% (El Salvador – 2017), 59.3% (Guatemala – 2014), 48.3% (Honduras – 2018), 24.9% (Nicaragua – 2016)
Homicide Rate (per 100,000 people): 19.7 (El Salvador), 15.3 (Guatemala), 37.6 (Honduras), 4.4 (Nicaragua) (2020)
The United States
Since the creation of the Department of Homeland Security in 2002, immigration policy in the US has gone through a period of rapid securitization, especially toward migrants coming from Latin America. Border detainments have steadily increased over all throughout the years, though the Covid-19 pandemic has temporarily slowed things. The Biden administration has vowed to reverse Trump-era anti-immigrant rhetoric.
Mexico
The Northern Triangle
Nicaragua
Organized Crime Groups
The United Nations
Recent reports have shown that one in six young adults across Latin America and the Caribbean, mainly aged 18 to 29, have left work since
Read More »
On March 22nd, Honduran environmental defender Carlos Cerros was shot and killed in front of his children near the city of San Antonio, Intibucá. Cerros
Read More »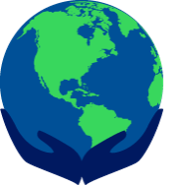 climate change
A group of Honduran migrants attempting to travel from San Pedro Sula to the United States was disbanded at the Guatemalan border on January 15th.
Read More »
Latest posts by The Organization for World Peace
(see all)