Global – initiated by the U.S.A.
In 2001, United States President George W. Bush declared the "War on Terror" following the events of 9/11, one of the most successfully orchestrated mass terror attacks in American history that killed 2,996 civilians. The War on Terror differs from most other wars due to its indiscriminate and transnational nature, occurring globally and most predominantly in the Middle East. While other wars have targeted a specific state or internal threat, Bush's war focuses primarily on extremist militant sub-state groups and movements that often migrate and hide from authorities while launching attacks in the name of their cause. Consequently, while the war has not yet ended, it has evolved over time with changing targets, purposes, locations, etc. This is due to the ever-changing nature of terrorism, as one threat diminishes, another surfaces. Highly targeted and historically significant terrorist groups include al-Qaeda, the Taliban, and the Islamic State of Iraq and the Levant (ISIL). These organizations in specific hold a greater importance in the US' war against terrorism because of their influence and long-maintained legitimacy among other militant groups. Evidence of their dominant impact on radical militant Islam can be seen with the Jemaah Islamiyah (JI) in Indonesia, whose organization and violence strengthened after establishing contact and affiliating themselves with al-Qaeda in 1998.
Terrorism and the violent groups that inevitably come with it has existed long before the War on Terror initiative, with groups like those listed above being established in the 1980-1990's. These organizations, such as the Abu Sayyaf Group (ASG) in the Philippines and al-Qaeda, whose formation occurred before the 2000's, initially began with the intention of strengthening specific Islamic beliefs and creating a pan-Islamic state in their respective locations. After 2001, most terror groups incorporated radical anti-West policies and focuses, and directly be seen through the evolution of the JI in Indonesia. The JI were focused on influencing local communities to transition to a Sharia law-based rule of government, then began targeting Western and US interests in the East Asian region after 2001.
Western countries such as the United States and United Kingdom became significant targets of extremist Islamist groups due to Bush's emphasis on Islam and the violence that could arise from those radical organizations, as compared to Christian-based terror groups or other religious movements. Various political analysts and publications such as the Arab Studies Institute and the Journal of Democracy highlight this focus on Islam by Bush in his early 2001 speeches; pushing the idea of 'us against them' onto the War on Terror, making the transatlantic conflict central to American foreign policy and looking at Islam and Muslim communities as inferior and the source of violence against democracy. Moreover, terror groups with affiliations to larger networks run by the Taliban or similar organizations were directly called out by President Bush in his response to the 9/11 attacks. He stated how "our war on terror begins with al-Qaeda but does not end there. It will not end until every terrorist group of global reach has been found, stopped and defeated".
States and non-state actors react differently to the threat of terrorism, with problems arising regarding the best way to respond and communicate with these organizations without legitimizing their goals or presence. Other than building terrorists' political aims, responding to these groups can incite more violence, boost the power of organizations compared to targeted institutions, weaken democratic procedures, etc. Because of these reasons, the US' stance on terrorists is focused on no negotiations or concessions given. This is followed by many western countries, with many scholarly articles and journals emphasizing the difference of responses by developing or "third world" countries. These states are more prone to engage with terrorist groups and grant concessions and are due to a number of reasons including violent groups having more legitimate power than weak governments. This can be seen with the Jama'a Nusrat al-Islam Wal Muslimin (JNIM) in Mali, who freed three foreign hostages and one prominent Malian politician in exchange for the release of 200 imprisoned jihadists in October 2020. This ransom was granted partly due to the current weakened state of the Malian government, which has been going through a coup d'état by their military since August 2020. Moreover, counterterrorism responses rely on each group's modus operandi, as different strategies utilized by militant groups bring about various counter methods for solutions.
The threat, existence, and aftermath of terrorism are crucial to highlight because of its influence and impact on a state's economy, society, and political atmosphere. Terrorism and the attacks that emerge directly impact countries' economies through the effects it leaves on tourism, infrastructure, employment, etc. This can be seen in Syria, which was a leading Middle Eastern state in tourism before the Arab Spring protests in 2011 made way for heavy violence between the government and rebel groups including the Islamic State of Iraq and the Levant (ISIL). Apparent also in Yemen, a nation in the region that is now being looked at as a "failed state" due to the destruction from the ongoing civil war between the Yemeni government, Houthi rebels, and terrorist groups like Al-Qaeda and ISIL. From these real-life examples, it is clear to see the devastating effect terrorism can place on conflicted states. 
"How cruel it is that [Iraq], the cradle of civilization, should have been afflicted by so barbarous a blow, with ancient places of worship destroyed and many thousands of people - Muslims, Christians, Yazidis and others - forcibly displaced or killed. Today, however, we reaffirm our conviction that fraternity is more durable than fratricide, that hope is more powerful than hatred, that peace [is] more powerful than war."
"Counterterrorism laws and security measures cannot be an excuse to shrink civic space, curtail freedom of association and deny other fundamental rights. Full compliance with international humanitarian, human rights and refugee law is essential. The fight against terrorism must uphold these values or without which we will never succeed."
Beginning: 11th September 2001 – ongoing. However, on 23rd  May 2013, former US President Barack Obama called for the end of the War on Terror in Afghanistan. He announced that smaller operations against suspicious groups and individuals will continue.
Where: Global, mostly active in the Middle East and North Africa region.
Costs: $1.55 trillion dedicated from 2001-2020 by the United States alone.
Consequent Conflicts: Iraq War (major combat ended in 2017), War in North-West Pakistan, Afghanistan War, Syrian Civil War, Yemeni Civil War, Somali Civil War, Maghreb Insurgency, African Sahel Crisis.
Consequent Military Missions: Operation Enduring Freedom (major combat 2001-2014, still ongoing in the Horn of Africa), Operation Active Endeavor (2001-2016), Operation Freedom's Sentinel (2015-ongoing), Operation Pacific Eagle (2018-ongoing).
Afghanistan
Burkina Faso
India
Iran
Iraq
Mozambique
Nigeria
Pakistan
The Philippines
Saudi Arabia
Somalia
Syria
The United States
Yemen
Abu Sayyaf Group
Al-Qaeda
Al-Shabaab
Boko Haram
Hamas
Tahrir al-Sham
Hezbollah
Hizbul Mujahideen
Islamic State
Jaish-e-Mohammed
Jama'a Nusrat al-Islam wal Muslimin (JNIM)
Jemaah Islamiyah
Lashkar-e-Taiba
The Taliban
Afghanistan
In 2001, the United States launched Operation Enduring Freedom in Afghanistan, beginning the global War on Terror. Canada, Australia, Germany, and France pledged their support. Afghanistan became the center of focus as the Taliban — a socio-military movement that emerged from the ashes of the Soviet-Afghan War — established links with al-Qaeda, allegedly allowing its presence in the country. In 1999, the UN Security Council adopted Resolution 1267, creating the al-Qaeda and Taliban Sanction Committee, fixing the status of two groups as terrorist entities and imposing sanctions.
Following the invasion, the US carried out airstrikes on al-Qaeda and the Taliban while the Afghan army engaged the Taliban on the ground. In 2014, Operation Enduring Freedom concluded with the handover of the security responsibilities to the Afghan government. Later that year, then-President Obama announced US troop withdrawal from Afghanistan.
In 2015, NATO and the US shifted focus from large-scale military operations to more targeted anti-terrorist activities and training of local forces. Thus began Operation Freedom's Sentinel as part of the NATO-led Resolute Support Mission. Afghanistan was among the top five countries to be most impacted by terrorism since 2005, rising to first place in 2019, where it remains.
In 2017, then-President Trump pressed for an open-ended military commitment and loosened restrictions on combat activities, despite NATO's reports of rising civilian casualties. 2018 witnessed a significant escalation of the war, with US troops being deployed in the countryside and targeting Afghan opium labs to cut off Taliban's financing. In February 2019, the US-Taliban peace talks were revived, with the United States planning to withdraw half of its deployment. However, in September of the same year, Trump abruptly called off continued negotiations. Allegedly, this was provoked by the lack of significant progress and the killing of a US soldier in one of the Taliban attacks. 2020 witnessed two major events — the US-Taliban agreement, in which the United States outlined a path for its troop withdrawal, while the Taliban pledged Afghanistan would not be used for terrorist activities, and the beginning of peace talks between the Taliban and the Afghan government.
Upon his inauguration, President Biden decided to carry on the withdrawal but postponed the deadline to September 11th, 2021. However, as the US military gradually left the country, the Taliban quickly overtook the provinces and, on August 15th, overrun the capital city of Kabul. The last days of August were marked by the Kabul airlift — the frantic attempt of the United States, NATO, and other countries to evacuate their citizens and eligible Afghans from the country, as the Afghan government collapsed and the Taliban established its rule. Nevertheless, thousands of Afghans who cooperated with the allies and, thus, were increasingly threatened by the Taliban, did not manage to leave the country. On August 30th, the last US plane took off the Kabul airbase, marking the end of the 20-year war.
Burkina Faso
India
Iran
Iraq
Mozambique
Nigeria
Pakistan
The Philippines
Saudi Arabia
Somalia
Syria
The United States
Yemen
Abu Sayyaf Group
Al-Qaeda
Al-Shabaab
Boko Haram
Hamas
Tahrir al-Sham
Hezbollah
Hizbul Mujahideen
Islamic State
Jaish-e-Mohammed
Jama'a Nusrat al-Islam wal Muslimin (JNIM)
Jemaah Islamiyah
Lashkar-e-Taiba
The Taliban
Terrorism and Counterterrorism Strategies, Goals, and Rationales
Targeting all terror groups was a focal point for the Bush administration due to the similar nature of modus operandi carried out by most extremist Islamist organizations. There are five common strategies utilized by terrorist groups to maintain and grow their power and influence: attrition, intimidation, provocation, spoiling, and outbidding. Through these methods, violent organizations are able to achieve separate goals of regime and policy change, territorial gains, social control, and status quo maintenance through maintained legitimacy. Not all groups follow the same strategies or have the same goals, but most organizations targeted under Bush's war are indistinguishable from each other and thus, make it easier to earmark radical Islamic insurgencies.
Timeline of the War on Terror
Reports on the War on Terror
For more information and the latest developments on the War on Terror, please see the list below for a collection of reports written by our correspondents.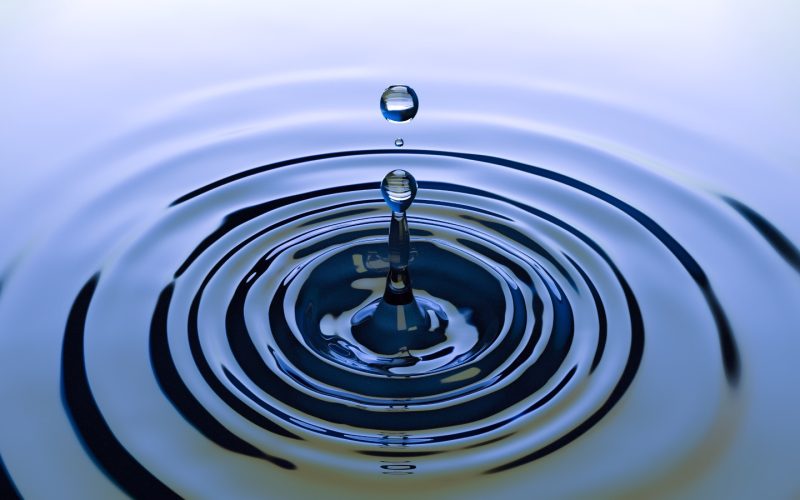 Human Rights
"In this world, nothing is softer or more yielding than water. Yet, dissolving the hard and inflexible, nothing surpasses it. The soft overcomes the hard,
Read More »
Conflict
On July 3rd, 2023, Israel raided a refugee camp in Jenin to confiscate weapons and kill suspected terrorists. The operation was met with Palestinian resistance,
Read More »
Europe
The killing of 17 year old Nahel Merzouk, a teenager with Algerian and Moroccan parents, by a police officer in the Paris suburb of Nanterre
Read More »
Latest posts by The Organization for World Peace
(see all)