The Philippines, Asia/Pacific

The Philippine War on Drugs refers to the violence inflicted upon suspected drug affiliates by former President Rodrigo Duterte's administration. Duterte enforced a hard stance on eradication over rehabilitation when dealing with the crisis. Since June 2016, thousands of people have been killed by police in drug raids, and by unnamed vigilante killers who are rumoured to be executing drug users on behalf of the former President. As a result, the war on drugs in the Philippines made the country the fourth most dangerous in the world, according to the Armed Conflict Location & Event Data Project.
The Philippine National Police have been accused of staging murders by planting drugs and weapons on their victims.  While drug users are given the option of registering with authorities in exchange for safety, many of these registered users have still lost their lives due to police brutality. These government-led attacks have impacted children and newborns, especially within poverty-stricken areas. The areas that have been most highly targeted are Central Luzon, Calabarzon, and the National Capital Region.
The war on drugs has been met with international condemnation by organizations like the United Nations and various human rights groups. Duterte's actions have been described as "crimes against humanity" and a recent UN report called for an "independent, impartial, credible investigation into all allegations of serious violations of human rights and international humanitarian law." In response, Duterte withdrew the Philippines from the International Criminal Court and has repeatedly rejected the findings from human rights investigations while intensifying his crackdown, claiming that the drug problem has "worsened." Meanwhile, the death toll continues to climb, and many of the victims and their families have yet to receive justice.
The recent election of Ferdinand Marcos Jnr as President of the Philippines has potentially added a new dimension to the ongoing war on drugs. The incoming President has promised a tough approach but one that also focuses on rehabilitation for offenders and the targeting of bigger players in the drug trade, not individual users. While it is uncertain whether his pre election statements will match his policies, this to the last eight years of death squads and the targeting of drug users in poorer Philippine communities.
Estimated 12,000

People killed
Population: 106.7 million
Deaths: The government officially records 6,248 deaths, but human rights groups claim the figure is closer to 12,000.
Surrendered drug users: 1.3 million
Drug related arrests:
High valued arrests: 8,185
Drug suspects arrested: Approximately 300,000
Uninvestigated homicides: more than 16,000 estimated
Drug users in the Philippines: estimated between 1.8 to 4 million
Seized methamphetamine: 40.39 billion pesos (US$796m) seized by police
President Rodrigo Duterte
Philippine National Police (PNP)
The Philippine Drugs Enforcement Agency (PDEA)
Philippines Armed Forces
National Bureau of Investigation
Unidentified vigilantes
Drug suspects
United Nations
President Ferdinand Marcos Jnr
President Rodrigo Duterte
Former President Rodrigo Duterte of the Philippines initiated the drug war during his presidential campaign, promising to eradicate drugs from the country.
Philippine National Police (PNP)
The Philippine Drugs Enforcement Agency (PDEA)
Philippines Armed Forces
National Bureau of Investigation
Unidentified vigilantes
Drug suspects
United Nations
President Ferdinand Marcos Jnr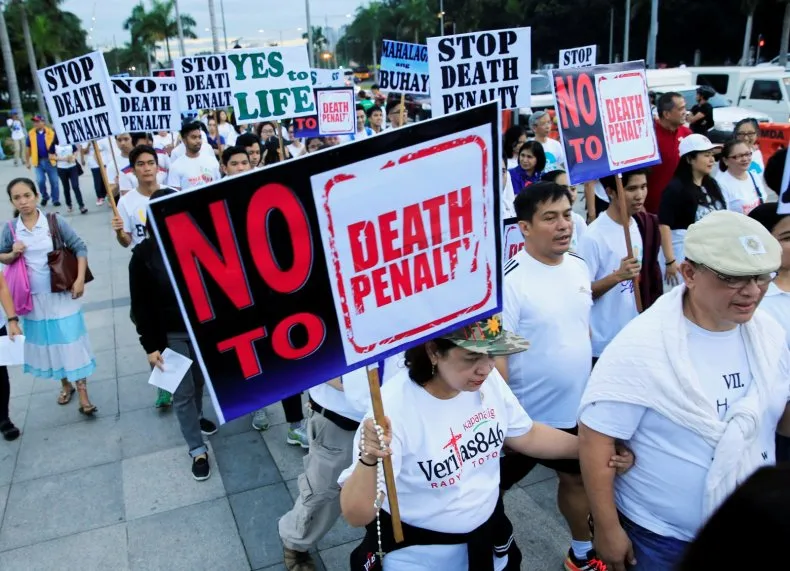 Asia
A new government has ascended to power in the Philippines, led by Ferdinand 'Bongbong' Marcos Jr.. There is hope this transition from former President Rodrigo
Read More »
activism
Red-tagging in the Philippines is the practice of branding people, usually activists and dissenters, as members of the communist rebellion and associating them with the
Read More »
Nations around the world have been grappling with the COVID-19 for months, with over 185 infected countries, 2.38 million infections, and 165,000 deaths at the
Read More »
Latest posts by The Organization for World Peace
(see all)