South China Sea, Asia/Pacific

The South China Sea is a resource-rich and geopolitically strategic area that has precipitated a series of conflicts and diplomatic spats in the region. China, Vietnam, the Philippines, Taiwan, Indonesia, Malaysia, and Brunei have all made claims in the region throughout the past half-century, leading to skirmishes and legal issues. The South China Sea boasts rich and bountiful oil reserves and hosts a third of global maritime trade, and an estimated US$3.37 trillion worth of trade passes through the region each year. Thus, there are powerful economic, political, and strategic imperatives for asserting and maintaining power over this region. 
Tensions have worsened throughout the years as China continues to build artificial islands and actively militarizes the region. The US-China battle for supremacy in the international order has also raised the stakes in the region. The US has long criticized China's construction of islands and building of military facilities in the region and is concerned they could be used to restrict free nautical movement. This can be largely attributed to the US$1.2 trillion worth of US-traded goods passing through the South China Sea each year. 
Agreements such as the United Nations Convention on the Law of the Sea (UNCLOS) exist to regulate maritime disputes and encourage free and open navigation, although vague wording has made it difficult to address South China Sea territorial disputes. National pride, trade and military ambitions, and historic and symbolic attachments have added fuel to the fire. Confrontations between aircraft carriers, fishing boats, bombers, and seaplanes manned by the various claimants in the region have resulted in fatal standoffs, protests, and bitter diplomatic relations.
Where: A marginal sea in the pacific. South of China, East of Vietnam, West of the Philippines, east of the Malay Peninsula and north of Borneo.
Trade worth of the South China Sea: 3.4 trillion worth of goods transit the region annually
Oil resources in the region: Approximately 11 billion barrels of untapped oil and 190 trillion cubic feet of natural gas
Value of  U.S. Trade: Approximately 1.2 trillion
Artificial Islands: 7 reclamation projects across 7 locations (Chinese projects)
China
China has backed its territorial claims over all South China Sea islands with island-building and naval patrols. It claims that the islands in question have belonged to China since ancient times. China doesn't believe that external military forces should have access to the South China Sea as they believe it lies within their Economic Exclusion Zone (EEZ). China's sovereignty over the region has caused significant backlash as it denies the freedom of navigation to other states or access to resources.
The Philippines
Taiwan
Malaysia
Brunei
Vietnam
The United States
Indonesia
The Permanent Court of Arbitration in the Hague
ASEAN
Russia
Japan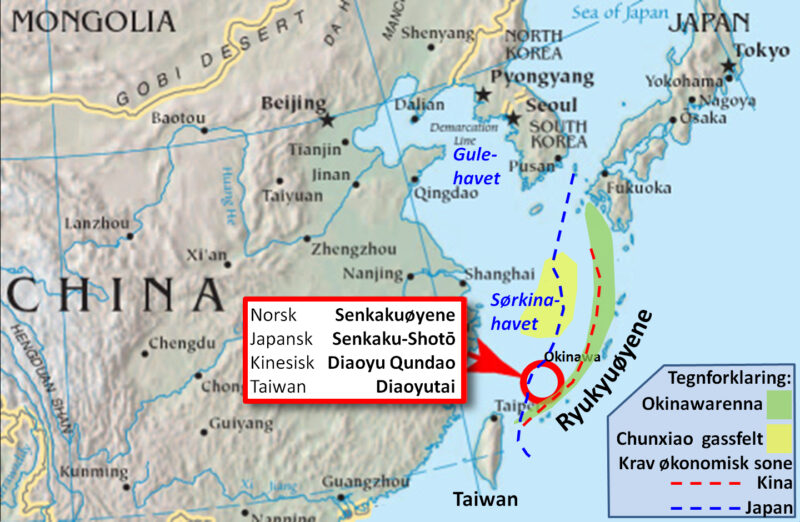 Asia
For the ninth year in a row, the Japanese Defense Ministry has requested for an increased defense budget, hitting an all-time high at $52 billion
Read More »
Latest posts by The Organization for World Peace
(see all)