China, Asia

The Uighur people are a Muslim minority group inhabiting China's northwestern province of Xinjiang. They are culturally, religiously, and linguistically similar to their Central Asian neighbours, and many live closer to Baghdad than they do to Beijing. The region was a key stopping point on the Ancient Silk Road and was consolidated under the rule of the Qing Dynasty in the 18th century and incorporated into the People's Republic of China in 1949.
In recent decades, the East Turkestan independence movement has swept through Xinjiang, which has experienced unrest and frequent revolts and terrorist attacks. In response, the Chinese Communist Party has engaged in a colossal crackdown on the Uighurs, placing severe restrictions on movement and religious and cultural expression. Specifically, they are unable to travel to any of the 26 countries China deems "sensitive," regularly attend services at mosques, have more than three children, or send texts containing Quranic verses. 
To date, it is estimated that over one million Uighurs have been imprisoned in massive concentration camps that the Chinese government refers to as "re-education" camps. Detainees have been subjected to widespread surveillance, forced labour, sterilizations, and religious restrictions. Such activities are genocidal and aimed at exterminating Uighur culture and generational expansion. In 2019, leaked government documents detailed the CCP's plan for the concentration camps, and President Xi Jinping was quoted as saying "show absolutely no mercy." The United Nations and dozens of human rights organizations have called on China to stop the repression and mass incarceration, but the CCP asserts that their actions are not in violation of human rights and that they're necessary for stopping terrorism.
12.8 million

Living in Xinjiang
Human rights abuses:

Forced labour, torture, killings
Who: The Uighurs are an ethnic minority group native to the Xinjiang region of northwestern China. They are predominantly Muslim and culturally, religiously, and linguistically similar to their Central Asian neighbours. 
Where: Xinjiang, China's northwestern province, bordering Mongolia, Kazakhstan, Russia, Kyrgyzstan, Tajikistan, Pakistan, Afghanistan, and India.
Population: 46% of the population is Uighur and 39% of the population is Han.
Strike Hard Campaign Against Violent Terrorism: China's attempt to quell conflict by framing separatist unrest as terrorism. This campaign has resulted in a colossal crackdown on the Uighurs, including mass surveillance, religious restrictions, and widespread detention. 
Human Rights Abuses: There have been widespread allegations of arbitrary detention, forced labour, forced population control, torture, and extrajudicial killing.
The Chinese Communist Party
Xi Jinping
Chen Quanguo
Turkistan Islamic Party
The Organisation for Islamic Cooperation
States Opposing China's Xinjiang Policies
States Supporting China's Xinjiang Policies
The Chinese Communist Party
The CCP is the sole governing political party of the People's Republic of China. The CCP has orchestrated and implemented the mass suppression of the Uighur minority group.
Xi Jinping
Chen Quanguo
Turkistan Islamic Party
The Organisation for Islamic Cooperation
States Opposing China's Xinjiang Policies
States Supporting China's Xinjiang Policies
Timeline of the War on Terror
China detention camps
Following months of trade and investment restrictions, new legislation passed by the U.S. Senate on Thursday led to a claim by the Chinese foreign minister
Read More »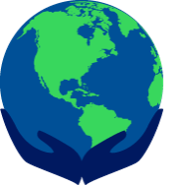 Featured
Islamophobia and anti-Muslim sentiments are yet another issue plaguing the world at an increasing rate. Policies that actively limit practicing Muslims and outrightly discriminate against
Read More »
China
In December 2020, the BBC published an extensive report about the forced manual labour of hundreds of thousands of Uighurs and other ethnic minorities in
Read More »
Latest posts by The Organization for World Peace
(see all)