Korean Peninsula, Asia/Pacific

The advancement of the North Korean nuclear weapons program has created significant global controversy. Due to this, the United Nations imposed sanctions against North Korea because of its refusal to cease its nuclear evolution.
In recent years, North Korea's relationships with South Korea, Japan and the United States have become increasingly strained. The demise of North Korea's relationship with South Korea occurred in response to the THAAD Defense System that South Korea announced. North Korea's relationship with Japan has also become tense due to Japan's disapproval of its nuclear program. In 2017, North Korea launched its second ballistic missile over Japan which caused further tensions to the relationship.
Since 2018, the United States and North Korea have worked to repair their damaged relationship. Trump has made efforts to explore this relationship, which has often led to further aggression as North Korea has consistently refused to obey Trump's orders. In fact, satellite images suggest that North Korea has expanded its long-range missile base and has maintained its goal of mass-producing nuclear warheads for its developing arsenal.
Internally, Human Rights Watch has referred to North Koreans as "some of the world's most brutalized people" because of the heavy political and economic restrictions placed upon its citizens.
Last known nuclear test:

2017
Total population of North Korea: 25.4 million
Soldiers: One million, plus five million reserves and 200,000 special force troops.
Current nuclear capability: Believed to be able to miniaturize nuclear warheads to fit on ICBM missiles
Intercontinental ballistic missile range: Claim the ability to hit anywhere in the USA. This was shown by the demonstrations of Hwasong-12, Hwasong-14 and Hwasong-15.
Thermonuclear Weapons: September 2017: the largest nuclear test took place at the Punggye-ri test site.  The explosive power,  ranged from 100-370 kilotons. Making the test 6 times more powerful than the bomb dropped on Hiroshima (1945).  This is the most potent form of nuclear blast where an atomic detonation is boosted by a secondary fusion process creating a far bigger explosion.
Chemical Weapons: In 2012, the South Korean government assessed that North Korea could have  2,500-5,000 tons of chemical weapons, making it the largest stockpiles worldwide
North Korea
North Korea has rescinded peaceful talks with South Korea. It is also antagonistic with the United States and Japan due to their nuclear program and their refusal to denuclearize. Kim Jong-un has continued to support the development of this program regardless of the external opposition. In 2018, he invited President Donald Trump to discuss possible negotiations, however no solution was agreed upon. The relationship between North Korea and the USA has remained volatile ever since.
South Korea
United States
United Nations
Japan
China
This past week has marked one of the most eventful in months for North Korean (D.P.R.K.) nuclear activity: the country has successfully launched two long-range
Read More »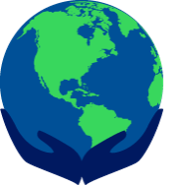 economic sanctions
On March 25th, North Korea fired two ballistic missiles towards Japan, hoping to send a message to the U.S. and its allies in the southeast.
Read More »
Latest posts by The Organization for World Peace
(see all)