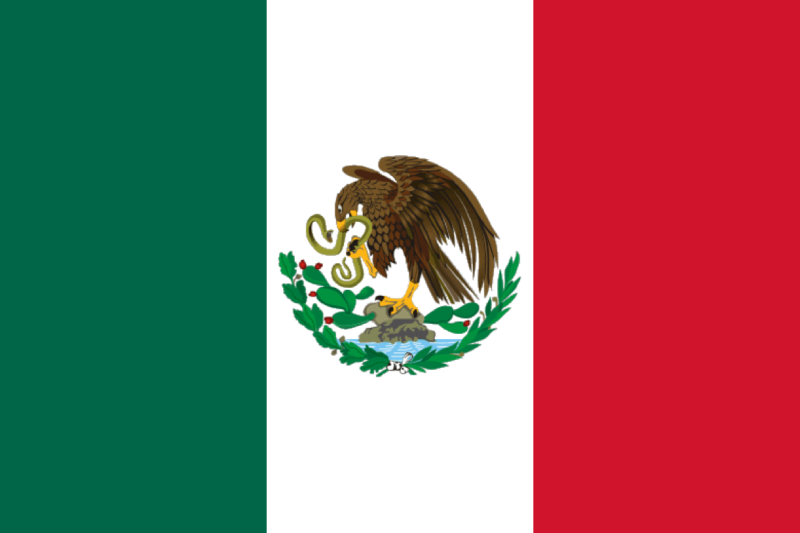 Mexico, the Americas

The Mexican Drug War primarily refers to the conflict between the Mexican government and the drug cartels of Mexico, which informally began in 1971 with the American War on Drugs and drastically escalated to a conflict of its own under the administration of the Mexican President Felipe Calderón. Mexican cartels have been the primary traffickers of illicit drugs into the United States for many years, and as various cartels' power grew, so did money laundering, corruption, and drug-related violence in Mexico. Most of this violence is perpetrated against civilians, who are routinely caught in the crossfire between the military and cartels or else are threatened, extorted, or callously murdered by cartels. Currently, there is no clear end to the conflict in sight, especially considering criminal organizations have begun to diversify into other illegal businesses as the drug market shrinks.
27 per 100,000 (2020)

Homicide rate
Total population of Mexico: 130.2 million (July 2021 est.)
Annual Drug Revenue: est. $19-$29 billion
Mexican Government
Since the arrival of Andrés Manuel López Obrador to the presidency, the Mexican government has, at the surface level, attempted to change its strategy toward the illegal drug trade. It aims to combine a social approach to drain drug cartels' ability to attract the public to their activities with the development of a new national police force, the Guardia Nacional. In practice, this strategy represents to significant change to previous policy.
The United States
Jalisco New Generation Cartel
Sinaloa Cartel
Gulf Cartel
Los Zetas
La Familia Michoacana / The Knights Templar
Classification: Internal Armed Conflict
Adviser's suggestions:
The government should focus on social welfare, infrastructure, and education programs which decrease the likelihood of the average Mexican from becoming dependent on black market revenue. Greater resources should be dedicated to weeding out police corruption, and serious though should be put toward legalizing illicit substances in order to fully eliminate the illegal drug market.
Similar Humanitarian Crises
Philippine Drug War, Colombian Civil War, crack epidemic
The Peace Production Ep. 14: Drug Cartels in Mexico.
In this episode, Alex Macintyre discusses Mexico's drug cartels and president López Obrador's bold, unprecedented strategy to defeat them. Featuring political scientist and OWP correspondent Andrew Bernstein.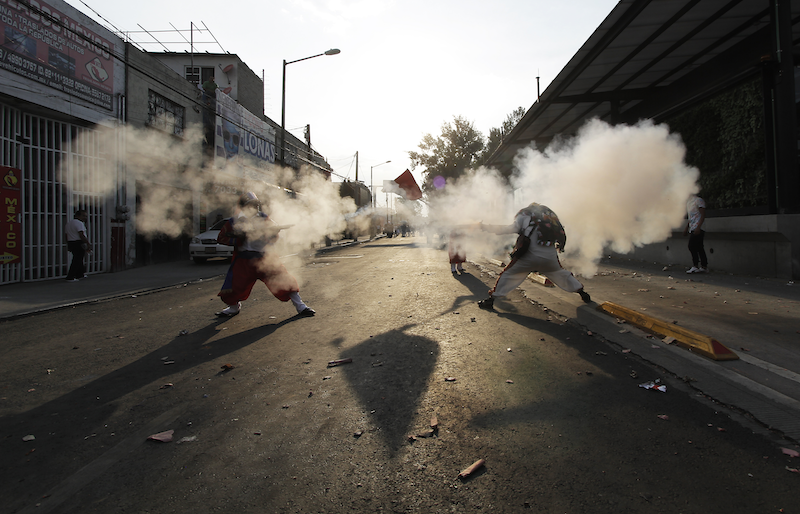 Andres Manuel Lopez Obrador
According to the Global Conflict tracker, the number of drug-related homicides in Mexico rose to 33,341 in 2018, a 15 percent increase from 2017. In
Read More »
Latest posts by The Organization for World Peace
(see all)