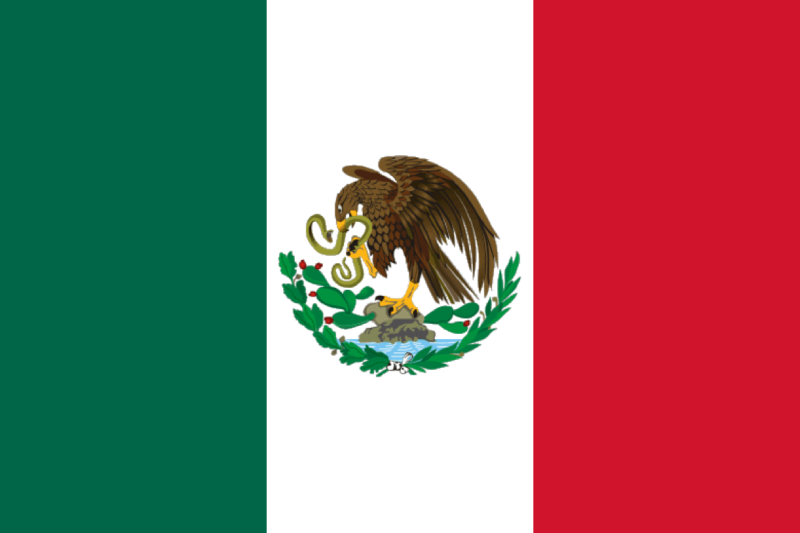 Mexico, the Americas

The Mexican Drug War primarily refers to the conflict between the Mexican government and the drug cartels of Mexico, which informally began in 1971 with the American War on Drugs and drastically escalated to a conflict of its own under the administration of Mexican President Felipe Calderón. The conflict formally started on December 11, 2006, when President Calderon  launched the "Operativo Conjunto Michoacan" in which 7,000 soldiers, marines and federal police were sent to the  state of Michoacan to fight drug cartels. Mexican cartels have been the primary traffickers of illicit drugs into the United States for many years, and as various cartels' power grew, so did money laundering, corruption, and drug-related violence in Mexico. Most of this violence is perpetrated against civilians, who are routinely caught in the crossfire between the military and cartels or else are threatened, extorted, or callously murdered by cartels. Currently, there is no clear end to the conflict in sight, especially considering that criminal organizations have begun to diversify into other illegal businesses as the drug market shrinks.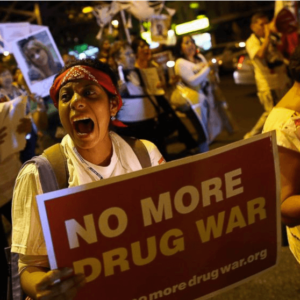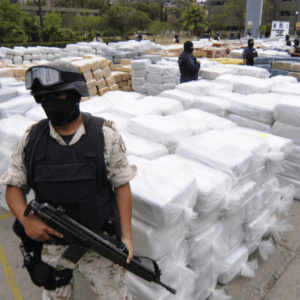 125,000-150,000 homicides related to organized crime, from 2006 to 2018.
As of 2021, 95,000 people were officially registered as disappeared.
34,500 homicides in 2019, for a record national rate of 29 per 100,000.
Total population of Mexico: 130.2 million (July 2021 est.).
Annual Drug Revenue: est. $19-$29 billion.
Military spending with the purpose of  diminishing violence in Mexico: over 333 billion Mexican pesos (17  billion Dollar) in 2021.
Components of the market: Mexico is a significant source and  transit country for heroin,  marijuana, and synthetic drugs  (such as methamphetamine and  fentanyl) destined for the United  States.
A growing market, threatening the  US: 41,800 hectares of opium were  cultivated in Mexico in 2018, up  280% since 2013. Mexico's  production of pure heroin rose to 106  metric tons (MT) in 2018 from 26 MT  in 2013. The DEA reported that 90% of U.S. Seized heroin comes from Mexico which is increasingly laced with  fentanyl (an opioid 50 times more  potent than heroin and a main cause of  overdose in the US with 71,000 deaths  in 2020, a 23% increase compared to  2019).
Growing  amount of drug seizures: In the first half of 2019, Mexico  reportedly seized 6.3 metric tons  (MT) of cocaine (a 14 percent increase compared to the same period  in 2018) and 157.3 kg of fentanyl (94  percent increase over the same period  in 2018).
Homicide rate: 26.6 deaths per 100,000 people, resulting in over  34,000 victims per year and 94 per day on average (2021). A 76% percent increase in homicide rate since 2015.
Mexican Government
The United States
Jalisco New Generation Cartel
Sinaloa Cartel
Gulf Cartel
Los Zetas
La Familia Michoacana / The Knights Templar
Mexican Government
Since the arrival of Andrés Manuel López Obrador to the presidency, the Mexican government has, at the surface level, attempted to change its strategy toward the illegal drug trade. It aims to combine a social approach to drain drug cartels' ability to attract the public to their activities with the development of a new national police force, the Guardia Nacional. In practice, this strategy represents to significant change to previous policy.
Indeed, unlike former President Felipe Caldero, Lopez Obrador's government  undertook a different approach to fight the drug war. As the president  claimed that his government would face down gangs with intelligence rather than force whilst focusing on poverty and other root causes of crime. During his presidency, positive impacts on violence and security can be  observed with a 3,6% decrease in homicides from 2020 to 2021 (33,739 vs  33,308).
The United States
Jalisco New Generation Cartel
Sinaloa Cartel
Gulf Cartel
Los Zetas
La Familia Michoacana / The Knights Templar
Classification: Internal Armed Conflict
Analyst's suggestions:
A Failure to educate the youth is at the root of violence and  implication to drug cartels. With low teaching quality and a lack of  school material, Mexico ranks last in education among the 35  Organization for Economic Cooperation and Development (OECD) countries. An increase in budget for education could be one possible  solution along with a strong focus on social welfare.

Historically, education has proven to deteriorate homicides in Mexico. Indeed, a recent study  showed that from 1970's to the year 2000, violence  decreased, linked with the opening of more than 200,000 public  schools by the beginning of the 21st century. Despite an economic  crisis and high unemployment, Mexico managed to decrease its homicide rate and education has shown to be a factor. However,  many students tend to leave the schooling system by age 10 to 12.  Therefore,It is believed that, while Mexico has been successful in  establishing universal primary education in the past, it now needs to  encourage and increase access for pupils to complete education until the age 15 to 18.

The offensive strategies deployed by  former president Calderon have only increased violence in the street.  Instead, jobs need to be created to offer alternative employment other  than being involved with drug trafficking. Additionally, With a very  low minimum wage, the Mexican population is incentivized to join the  cartels to escape poverty.  However, what can  be done to help prevent people from joining cartels is to establish more  severe law punishments regarding drug trafficking. Indeed, 90 percent  of drug crimes in Mexico go unpunished. Furthermore, to aid in reducing  corruption, the Mexican government has to establish relations with the civil society and show that it can provide individuals with  public goods and social services better than the narco-trafficking  organizations can.

 
Similar Humanitarian Crises:
Philippine Drug War, Colombian Civil War, crack epidemic
The Peace Production Ep. 14: Drug Cartels in Mexico.
In this episode, Alex Macintyre discusses Mexico's drug cartels and president López Obrador's bold, unprecedented strategy to defeat them. Featuring political scientist and OWP correspondent Andrew Bernstein.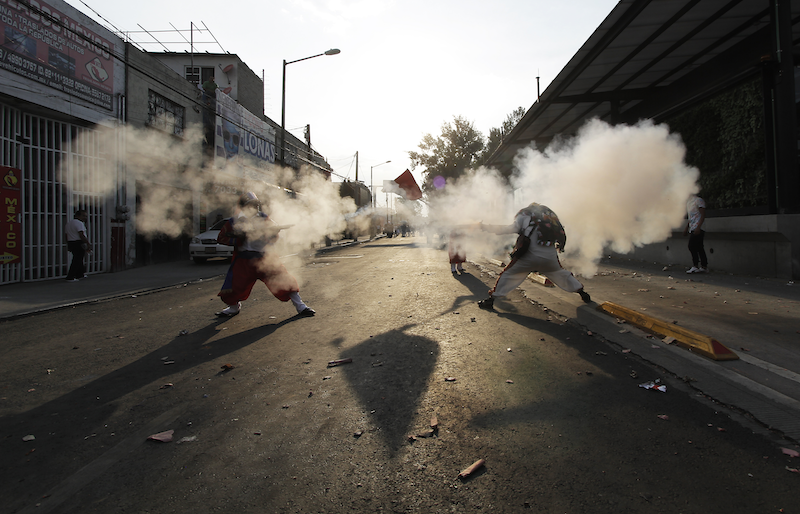 Andres Manuel Lopez Obrador
According to the Global Conflict tracker, the number of drug-related homicides in Mexico rose to 33,341 in 2018, a 15 percent increase from 2017. In
Read More »
Latest posts by The Organization for World Peace
(see all)